Welcome to MACHINE STAR INC.
We export used Japanese agricultural machinery(tractors, combine harvesters), construction machinery(excavators, wheel loaders, forklifts), vehicles, trucks, and etc… all over the world.
If you are in need of these, please feel free to contact us.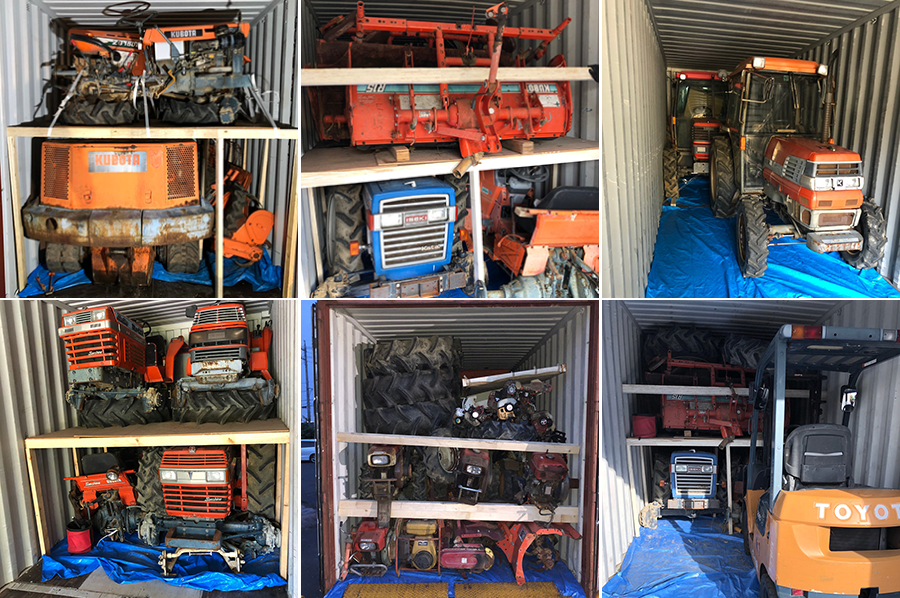 Basic order quantity is 20 or 40 feet containers only.
In many cases, used tractors are dismantled to load many quantity in a container for saving the shipping cost. *Please see our container loading works for your reference.
Don't worry, if you do not want that way, we can directly load machines into the container without any dismantling.
Let's send us inquiry about your requirements(make, model, how manyunits you require).
We will soon get back to you.
*We also sell spare parts for tractors. We can ship these small parts by EMS or DHL.